Khloe Kardashian DUMPS Tristan Thompson after his rumoured hook up with Kylie Jenner's best friend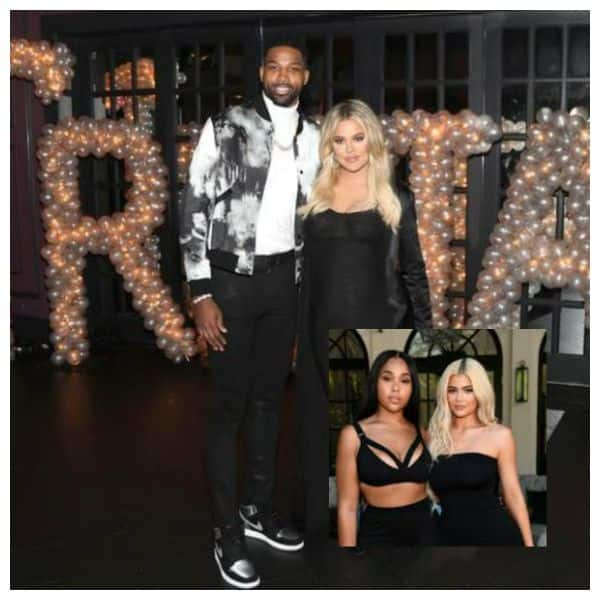 Tristan Thompson was spotted getting intimate with Jordyn Woods.
Khloe Kardashian is officially done with Tristan Thomspon. The Keeping Up With the Kardashians star has called it quits on her relationship with the basketball player after he allegedly cheated on her with Kylie Jenner's best friend. TMZ reports that Tristan cheated on Khloe with Jordyn Woods. The international outlet has mentioned that although Tristan flew down to Los Angeles and spent Valentine's Day with Khloe and their daughter, True, on Sunday night he attended a house party wherein he was spotted snuggling up with Jordyn. Eyewitnesses told the publication that the two were all over each other. They were making out during the party. As soon as Khloe found out, she ended things with the NBA player.
People Magazine reveals that Khloe is furious with the cheating rumours. A source told the outlet, "Khloé found out yesterday about Tristan and Jordyn. The whole family is furious. They were blindsided," the source said.
E! News reports that although the duo have split, they will focus on co-parenting. The publication revealed that True's mother found out about the incident through a friend and when she confronted the basketball player about it, he "tried to deny."
"Khloe is more disappointed that someone so close to their family would betray her. She can't believe it," a source told the site. As for Kylie, the reality star is torn apart by the news of her best friend and her sister's boyfriend's making out rumours. Kylie is still coming to terms with everything that has happened. She has been in "denial" for days now. Kylie "is very torn on how to handle the situation." Sources told the international outlet, "the whole family is writing Jordyn off."
"[Khloe] is angry more than she is sad. And she's shocked Jordyn would do this. Of all the guys in the world, she can't fathom why Jordyn would make a decision like this. Khloe is reliving the worst kind of betrayal and pain all over again," a source said.
Khloe Kardashian DUMPS Tristan Thompson after his rumoured hook up with Kylie Jenner's best friend
Reviewed by
Pezziny Jossboss
on
February 20, 2019
Rating: