Avengers: Endgame new leaked photos unveil Ronin's outfit but there's a catch!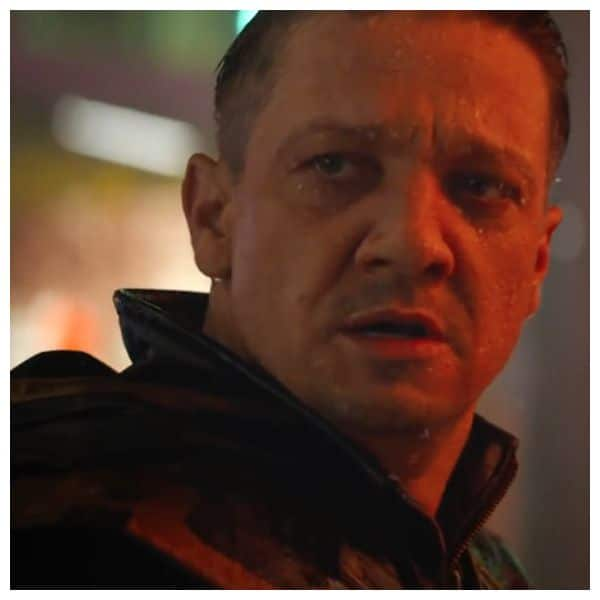 Avengers: Endgame releases this April.
Months before Avengers: Endgame releases, Marvel fans are being treated to a slew of leaks. Last week, a photo surfaced online showcasing the core Avengers in formation. The photo hosted a slew of spoilers which hinted at the possibility that Professor Hulk could make an appearance and Scarlett Johansson's Black Widow could time-travel. And now, a new leak has revealed Jeremy Renner's Ronin outfit. The actor, who was not a part of Avengers: Infinity War, will join the Avengers to fight Thanos. His addition was confirmed in the trailer that released a few weeks ago. While the trailer teased that he'll return as Ronin and not the Hawkeye, there was no clarity on his look yet.
However, a photo of an action figure has leaked online giving us a look at Ronin. The image hosts the picture of Renner on the packaging while the action figure flaunts the costume and swords. In the photo, Ronin has his face wrapped with a piece of black cloth. Remember in the trailer also he was covered under a layer of clothes before he reveals himself under the rain to Scarlett Johansson's Black Widow? Check out the leaked photo:
"While the leaked image has gotten us excited, the Russo Brothers warn us to not read too much into the leaks. What's interesting about toy leaks is that 99 percent of the time they're not accurate. Because toys are, frankly, tailored to either old concepts or completely different concepts than what's in the movie. I laugh a lot when those toy leaks show up because I'm like, well, that's great, because that's a misdirect [laughs]. Because it has nothing to do with the film," Joe Russo told Collider recently.
Avengers: Endgame releases on April 27. The movie stars Robert Downey Jr, Chris Evans, Chris Hemsworth, Mark Ruffalo, Scarlett Johansson, Jeremy Renner and Paul Rudd in the lead.
Avengers: Endgame new leaked photos unveil Ronin's outfit but there's a catch!
Reviewed by
Pezziny Jossboss
on
February 11, 2019
Rating: